Summer Nail Art 2020
Hello, summer, blue sky and ice cream! Nail art lovers can take your nail art to the next level. Summer colors are all about vibrant, rich and bold colors - take inspiration from the sunshine, ocean and summer blooms. In this season, you have full freedom of choosing the length of your nails; shape of your nails; as well as colors of nail art too. All these aspects to you can choose with which you will feel most comfortable, attractive and which also gives you a unique charm. Regarding the shape, there are also no restrictions – it can be a classic oval, square or exquisitely-pointed. Now we will introduce you to a variety of nail styles. This summer will enliven the nail art; let your beautiful fingertips leap with you.
Different Color Nails
Five fingers need not be uniform in color. Like the picture, here you can see there is a mixture of light and dark shades. Also flower add some more attraction which makes the whole look dazzling.
Peachy Nails
What reminds us of summer when we see it first on the grocery? The right answer is delicious fleshy peach! It's possible now to carry that yummy summer fruit to your fingertips. Peachy nails look both soft and eye-catching on a summer tan at the beach. Here's an IG post inspo; boomerang your trendy peachy nails while eating a peach at the poolside. ?
Pretty Nail Art
Play around with a creamy matte color on your nails. The design is then topped with a cream and firebrick hues forming a beautiful hibiscus flower. Perfect for venturing the near beaches, this nail art is a great partner for your frilly summer dress and hat.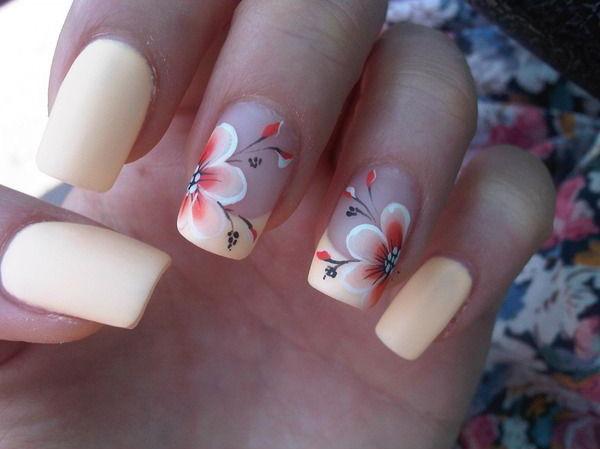 Pink Nail Art Designs
It can be used in almost all occasions, not unassuming, but without losing grace. People think that all girls will like pink; probably no one does not believe it. This is not because pink is very rare (and probably for this reason), but because it is actually very versatile. Some pink nail art patterns are not only mixed with bling bling rhinestones, but also mixed with glitter, or white, silver, etc. are very beautiful! If you want to goes on simple look then you can try Pink French manicure on hot season.
Blue Blue Blue!!!
Blue is said to be the color of responsibility, loyalty and trust. It is also associated with being quiet, reserved, and confident. Many women prefer blue for their nail art designs.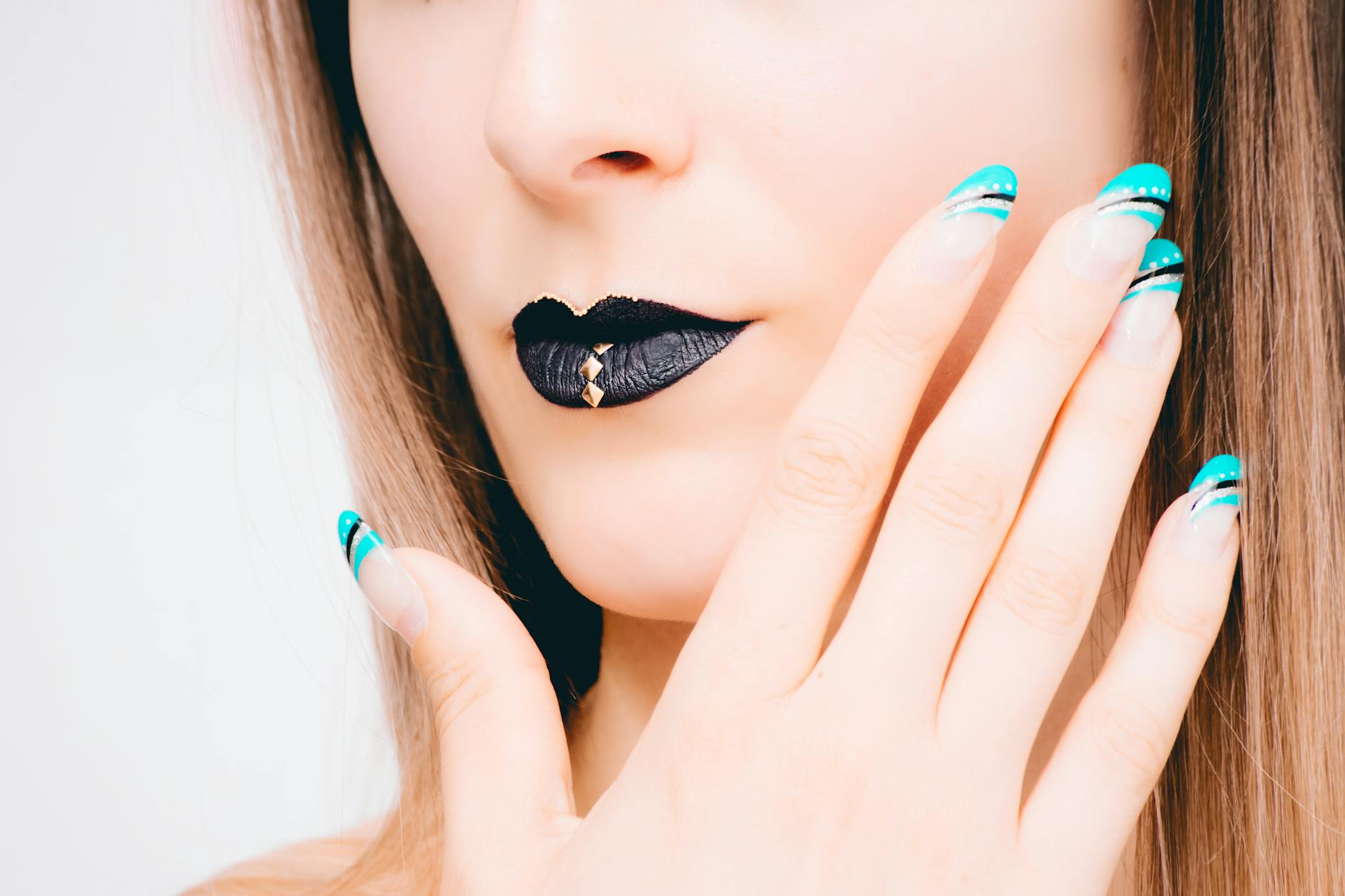 Orange Color And Fruit Nails
There's nothing like a punchy manicure to brighten up your day. Right now, it's orange nails in particular that are bringing us joy and getting us in the summer spirit. While a solid paint job does the trick, nail art created with fiery orange hues really takes things up a notch.
Neon Ombre Nail art
This Neon Ombre nail art will up your game this summer. This diffused two toned nail art in a matte finish is unique and is not like other glossy nail arts. This manicure is a festival in itself as it is wrapped with bright, vibrant neon colors and adds life to your hands.
So girls let's be funny, be creative and be yourself! Unleash your bright and bubbly side this summer!